This brief paper presents the museums of the wider region of Athens, focusing on recent visitor data. Particular reference is made to their thematic specificity, location, concentration function (e.g. Rizari Park Axis, Pireos Street) and the cooperation prospects among them. Special reference is made to the key new museum projects (new National Museum of Contemporary Art in Fix (former beer factory), the Goulandris Foundation Collection in Pagkrati, museums in Piraeus) and to the connection of museums with urban tourism.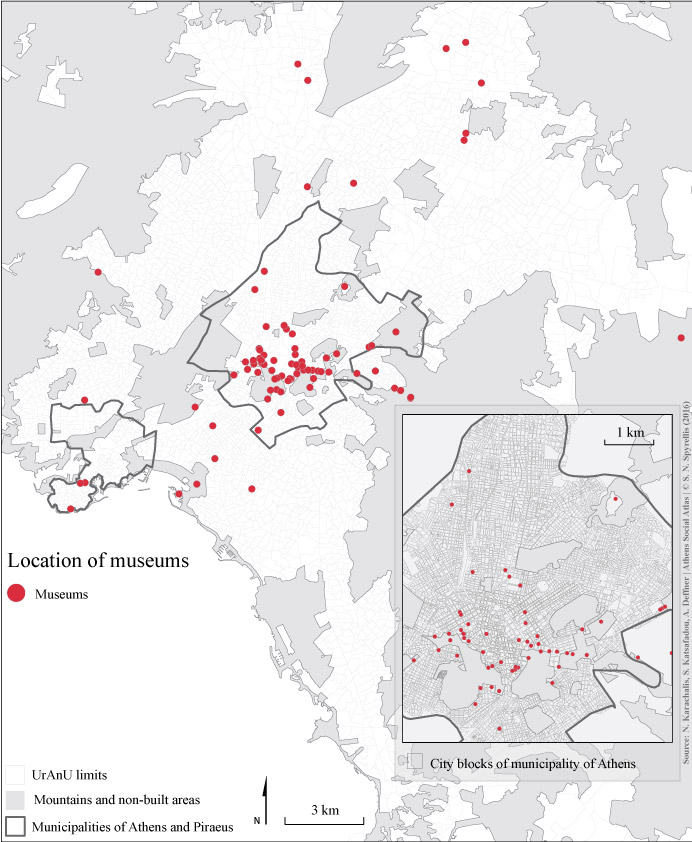 Map 1: Location of museums in the Athens metropolitan area
The classification of museums in Athens Metropolitan Area by thematic specificity was based on the categorisation of the Ministry of Culture and Sports, with some additions. The research results are presented below.
Most museums in the Municipality of Athens are art-related (25.4%) or special interest museums (25.4%), which therefore account for 50.8% of the total number. History and folklore museums follow, by a small margin, representing 23.7% of the total. Then there are archaeological museums and collections (11.9%), museums with dual character (6.8%), diachronic museums (3.4%) and finally Byzantine museums and collections (1.7 %) and theatre museums (1.7). Of these museums, 8.5% are not in operation due to renovation, restoration or are moving to a new venue.
Outside the Municipality of Athens these percentages are quite different, with the exception of special interest museums, which seem to account for the same percentage as within the Municipality (25.5%),. It is remarkable that certain types of museums are more frequently located outside rather than inside the Municipality of Athens boundaries. They include archaeological museums and collections (21.3%), Byzantine and post-Byzantine museums and collections (2.1%) and theatre museums (2.1%). Art museums (19.2%) and history and folklore museums (6.4%) are proportionately fewer. Museums outside the Municipality of Athens (MoA) also include some categories that are not found in the MoA, such as natural history museums (14.9%), war museums (6.4%) and maritime museums (2.1%). Of the total number of museums outside the MoA, 6.4% are not in operation due to renovations, restorations or are moving to a new venue. It is rather typical that only a limited number of museums seem to follow modern trends in museology with the use of interactive media.
Regarding the location of museums, Athens does not have a "museum neighbourhood". The closest equvalent is the area around Rizari park and more specifically in the building block between Vasilissis Sofias, Rizari, Vasileos Konstantinou and Rigillis street, as shown in Map 1. Moreover, a museum corridor has partially developed along Pireos Str.
In terms of collaborations and networking the efforts are limited. The various types of networking include the establishment of a single ticket, the publication of common brochures, the creation of a joint website and the joint organisation of exhibitions, events or festivals (Κόνσολα  2011). The Network of Museums and Cultural Institutions of Athens is the most comprehensive initiative, as it features a website and organises joint events. It is worth mentioning that this network includes, apart from cultural venues in general, 22 of the 59 museums of the Municipality of Athens. Exhibitions within the Athens Metro stations also add a unique dimension to the museum scene.
As regards museum visitors, it should be mentioned that in addition to the data collected by the Hellenic Statistical Authority –which has data on the largest museums– we conducted our own research by contacting museums not included in the HSA statistics. Many of these museums do not keep records and as a result some of them could provide approximate visitor data while others could not provide any data at all.
The New Acropolis Museum, although with a relatively small increase in visitors (6.9%) is the most popular museum, attracting a significant number of tourists. This museum is a significant contemporary building and a reference point for Greek culture. Its location at that specific site has brought about significant changes in land use in the Makrygianni area, attracting new cafés, restaurants, galleries, etc. The communication and operational promotion strategy, in conjunction with the increasing worldwide trend of urban tourism, pushed the New Acropolis Museum in 57th place in the list of most visited museums in the world for 2013. On the contrary, the low number of tickets for 2013 in other museums with significant collections is impressive.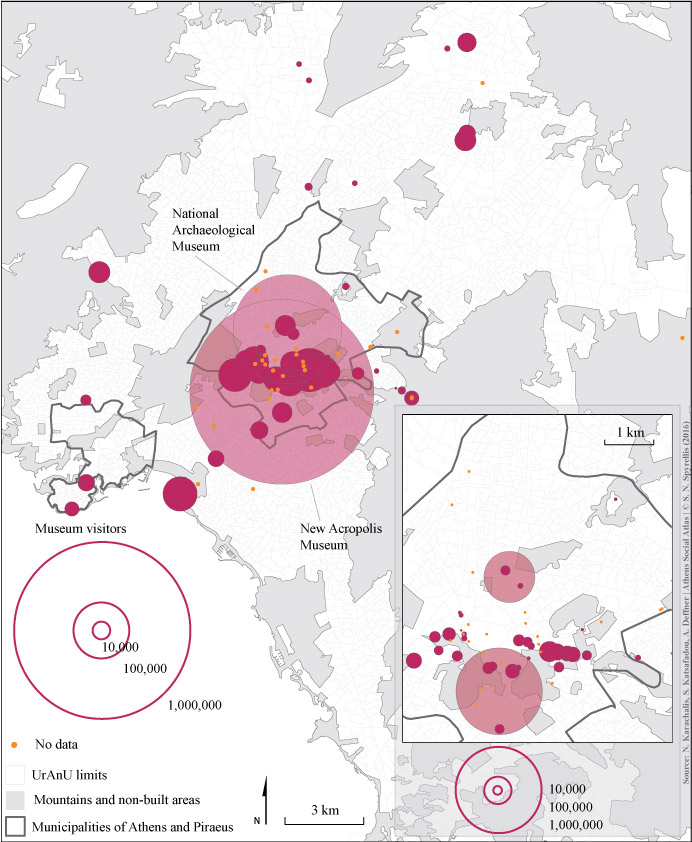 Map 2: Museum visitors in the Athens metropolitan area
The operation of two new museums,the National Museum of Contemporary Art in Fix and the Goulandris Foundation Collection in Pagkrati, in conjunction with the expansion of the National Gallery, is expected to improve the city's image as a destination for fine arts activities. Hosting the famous Documenta Contemporary Art exhibition in 2017, second best only to the Venice Biennale, will enhance that image too. At this point, we should note that certain exhibitions are regularly organised as part of specific events such as the Biennale, REMAP, Art-Athina, etc. The National Library will also develop a museum section, while new museums are planned in the Cultural Coast in Piraeus (Museum of Underwater Antiquities, Immigration Museum).
However, in spite of those prospects, the financial crisis makes it almost impossible to find and allocate financial resources for the implementation of integrated cultural development programmes and several museums are facing viability problems (Πούλιος & Τουλούπα 2014). Nevertheless, Athens could further enhance exhibition activities and establish itself as museum tourism destination, using the experience of other major European cities in the application of low-cost measures for improving museum networking.
References
Κόνσολα Ν (2011) Δίκτυα μουσείων στην σύγχρονη πόλη. Στο: 9ο Εθνικό Ελληνικής Εταιρείας Περιφερειακής Επιστήμης, Αθήνα: Πάντειο Πανεπιστήμιο.
Πούλιος Ι και Τουλούπα Σ (2014) Ελληνικά Μουσεία Μέσα και Πέρα από την Κρίση: η Επιτακτική Ανάγκη Απόκτησης Στρατηγικής Ευελιξίας μέσα στην Τρέχουσα Αστάθεια. Στο: Βελένη Π (επιμ.), Μουσειολογία: Νέες Τάσεις, Θεσσαλονίκη: Αρχαιολογικό Μουσείο Θεσσαλονίκης.
Gazi A (2011) Building National Museums in Europe 1750-2010: National Museums in Greece, History, Ideology, Narratives. In: Aronsson P and Elgenius G (eds), EuNaMus – European National Museums: Identity Politics, the Uses of the Past and the European Citizen, Bologna: Linköping University Electronic Press, p. 399. Available from: http://www.ep.liu.se/ecp_home/index.en.aspx?issue=064.